Ask the Boston MA hardwood flooring expert
Benefit From Decades of Expertise
Benefit From Hardwood Flooring Expertise and Knowledge Since 1927
Ask the Expert offers you the opportunity to ask specific hardwood flooring questions that are answered directly by Chris Potts, President of Duffy Floors.  
Chris Potts has extensive hardwood flooring knowledge and has helped many customers all over the world with their hardwood flooring projects.
Save time today, ask the expert and book a phone call with Chris!
Most Popular Hardwood Flooring Phone Call Topics:
How to get the red out of the Brazilian cherry hardwood floor 
Repair / recreate an antique floor
Set Up A Hardwood Flooring Consultation Call:
On Fridays from 10 am to 12 pm EST, $75 for 15 min

Book using the calendar below
Chris Potts will call you at the number you filled in.

 
From our Hardwood Flooring Youtube Channel
Brazilian Cherry Floors Playlist
Old and Antique Hardwood Floors Playlist
Hardwood Floor Maintenance
Reviews From Our Customers
"Chris, with Duffy Floors, guided us through the entire process of removing the red and darkening our Brazilian Cherry floors. We're unbelievably thrilled with the results. We live in Virginia and, thus, could not contract with Duffy Floors. However, Chris consulted with us and explained his entire system… from tools, to products to sanding methods, etc. Chris coached my contractor throughout the project, periodically reviewing our work as we went. It was invaluable. Dying and staining floors can be daunting because there's really no opportunity to make a mistake; Chris provided the methods and the confidence to help make our project successful. The result is a very rich and deep veined look to our Brazilian Cherry floor. When the light hits the deep brown veins, it shines unbelievably. We're very impressed with Chris' generosity and expertise. Consulting on floor refinishing methods is a unique service and we're very fortunate that Chris took the time to share his experiences."
Tony Depew
"I'm blown away! I watched a video on YouTube about bleaching Brazilian Cherry Floors and was unable to find anyone in my area that could give me information. So I decided to call the creator of the video (Duffy Floors) and ask them if they could give me more information regarding the process to help in my search in Michigan. Chris called me back right away and graciously gave me some valuable information and pointed me in the right direction. I only wish they were located in Michigan so I could hire them right away!!"
Pauline S.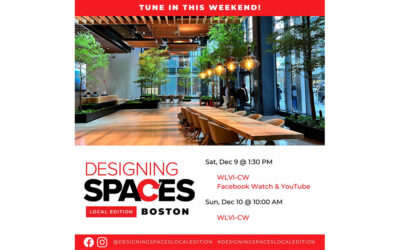 On this upcoming segment of Designing Spaces-Boston, we learn from a team of experts with advice on hardwood flooring, including installation, refinishing, and maintenance. Frank H. Duffy, Inc. is a...
read more
FREE IN HOME ESTIMATE
(During Covid-19 Virtual Consultation)
Get A Free Estimate
On Your Hardwood Floor Project
Our Location
369 SALEM STREET, MEDFORD, MA 02155
Open Hours
M-F: 7am - 4pm, S-S: Closed